Selling 4K Security to Your Clients | IC Realtime
Mike Ray | 2022-01-17
With great 1080P security cameras like IC Realtime's dependably streaming, a video camera client may be hesitant to upgrade to new 4k cameras or 4k capable recorders. That is understandable - at IC Realtime, our combination of video sensor chip improvements and AI image processing built into our 1080P cameras have made them immeasurably better over the years. Today's 4, 5, and 6MP beauties in both IP and coax feature super-wide light handling capabilities (commonly in the 120db-140db range) and the latest 24/7 color Starlight chips that can see in color even on a moonless night. In short, it's hard to imagine better surveillance cameras.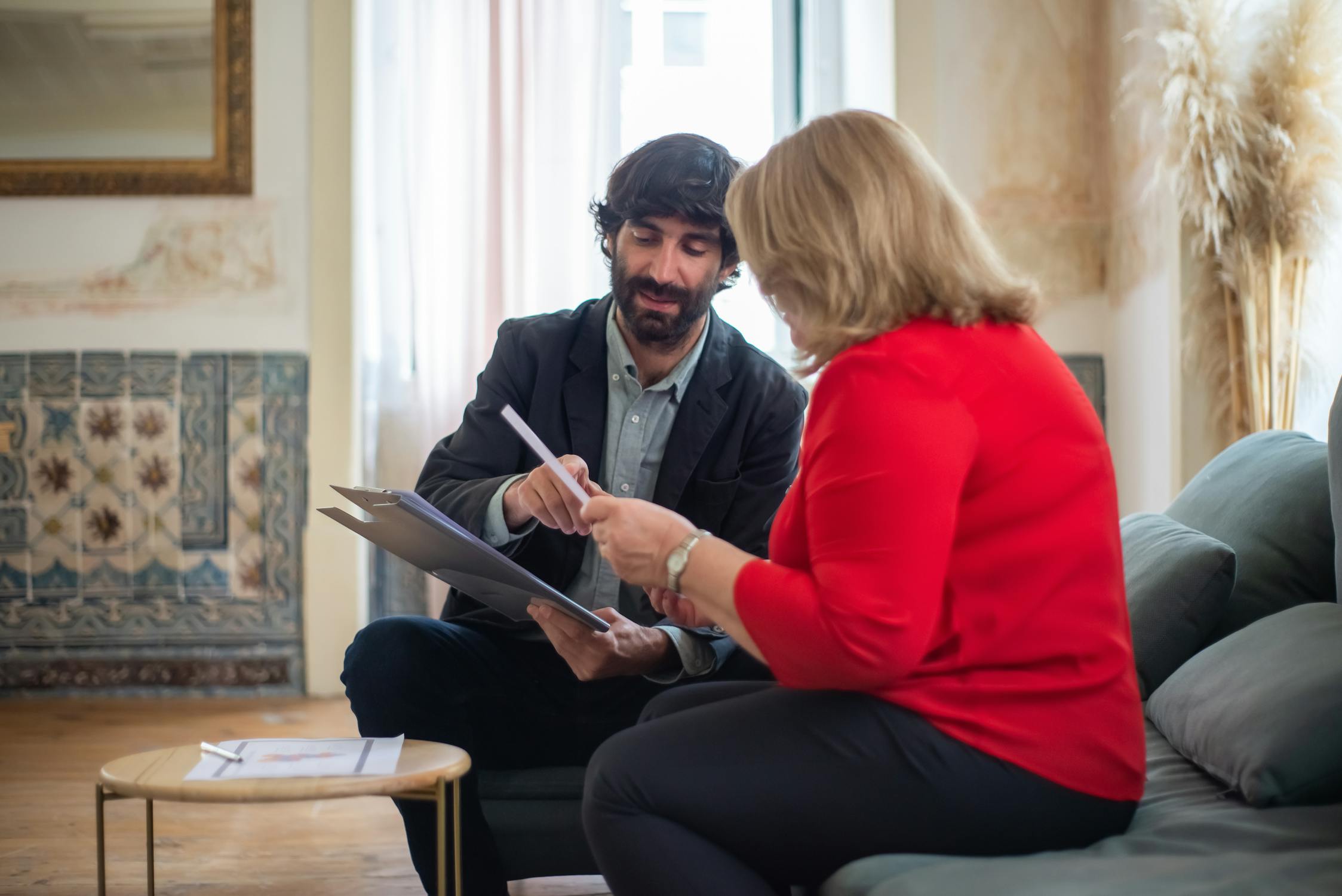 4K Means 4X the Pixels
The reason is simple - 4K's pixel density is 2 times the horizontal and 2 times the vertical resolution of 1080p cameras and 2 x 2 equals 4 times as many pixels in a finer grid. That means there is a pixel mismatch - 1080P security cameras can't map pixel to pixel in 4K, so each 1080P pixel gets averaged over four 4K pixels, and that spread - no matter how well averaged out by software - can decrease sharpness. And in the security video field, forensic detail like sharp edge definition and object clarity can make a real-world difference.
Make no mistake, 4K monitors & TVs have built-in software that does a great job upscaling 1080P video streams and the edge averaging blur is virtually unnoticeable for entertainment viewing. And Pro-level 4K cameras like IC Realtime's can be "dumbed down" to 1080P if needed until the rest of the system is upgraded. That extra resolution is lost, but the cameras still look good.

Seeing is Believing
Until you see true end-to-end 4K video content. "WOW" is an understatement. At IC Realtime, we often say that video surveillance is the best possible use of 4K. With 4x the resolution & detail of HD cameras, 4K is state-of-the-art for video security. Remember the first time you saw 1080P HD security cameras and your current setup suddenly seemed old school? Well brace yourself & prepare to be blown away again - 4K video surveillance is that good.
It's also important to keep in mind that with a 4K security camera system, you are not just decoding a commercial provider's pre-processed 4K signal like from your cable box. These are real-time, live frames being captured, processed, transmitted, recorded, displayed, and streamed - all at the same time inside your system. 4K video surveillance isn't tweaked & packaged entertainment, it's real-life with serious security purposes. So for video quality & dependability, having the right 4K video tools is important.

4K Comes in All Shapes and Sizes
Legit 4K cameras start at 8 megapixels (actually 8,294,400 pixels - but who's counting) and generally go up to 12 megapixels, so there are a variety of 4K cameras to fit any location. For example, IC Realtime's top of the line Elite Series IPEL-P8040X-IRW1-AI IP PTZ camera scores the video trifecta of native 8MP/4K video resolution, an amazing StarVision sensor set that turns a moonless night into full color followed by 1600+ feet of SmartIR - all coupled to a telescopic 5.6mm~223mm 40x optical zoom lens. With its ability to auto-track, rotate, tilt & zoom in, a single P8040X can cover a massive area. This 4k behemoth would be the perfect "all-seeing eye" inside in a warehouse, large retail, food court, or public space or outside to cover huge equipment or parking lot, potentially replacing multiple smaller cameras.
Add something like an IPEL-F12F-IRW1 360° 12 MP camera over a lobby area or register line or a public area and you can provide something no other camera system can - total simultaneous, time-synchronized 180° area audio & video coverage. This means the rest of the cameras in the system could be a set of smaller cameras positioned for tight shots (i.e. face capture at an entrance) & general observations ( i.e the dumpster out back).

Let Their Own Eyes Convince Them
When you actually demo a full 4K camera system, that improvement becomes visibly obvious. The clarity looks almost too good to be real - but it visibly is. Once that sinks in, and once your client sees the difference for themselves, it will be hard to settle for anything less.
Designed To Work With A Video Ecosystem
With professional-level cameras utilizing power zoom lenses like IC Realtime's, even 2MP cameras can frame their assigned scene to capture enough detail to do their job & stream excellent video. That means that for a great 4K video security system, using 4K cameras at every camera location isn't necessary or even really practical. In fact, most 4K video system designers & operators will only require a few 4K cameras in a system at selected locations where the ultimate level of detail is vital or to replace a number of separate cameras. This mixed strategy is in fact what our in-house system designers recommend for cost efficiency and maximum "bang for buck" coverage - maximum camera in areas with maximum need and simpler cameras where the job is simpler. With IC Realtime's cross-series compatibility, going 4K security no longer involves mortgaging the house. While the large range of choices can be bewildering, industry leaders like IC Realtime have experienced product Specialists & System Designers available at no charge to help design the perfect mix for every installation.
Tags: 4k security cameras, 4k security system, 4k cameras, 4k video footage
---
Go Back